Welcome to LazyBets Golf picks and parlays! It's that time of year once again.  The golfing calendar hits April and Georgia is on our minds.  Augusta National has the eyes of the world upon it for the 2019 Masters.  With the four day event comes plenty of opportunities for quality Masters picks and parlays.
All players taking part in golfs greatest showpiece will be driving down Magnolia Lane dreaming of pulling on that famous Green jacket.  To come out on top once Sunday evening hits earns golfer's a spot in history.  With Jim Nance on the call, golfers dream their entire lives about winning this one.
There is nothing quite like the back nine at Augusta National on Sunday afternoon. Just 12 months ago it was American Patrick Reed who had that feeling of becoming Masters Champion.  He held off Rickie Fowler by 1 stroke and 2015 champ Jordan Spieth by 2 strokes.
This year in form Rory McIlroy will be looking to put some disappointments at Augusta behind him and become only the 6th player in history to complete the career Grand Slam.  He's attempting to follow in the footsteps of greats like Gene Sarazen, Ben Hogan, Gary Player, Jack Nicklaus and Tiger Woods. The extremely talented Dustin Johnson will be looking to add a Green jacket to his 2016 US Open title.
Let's hop right in with a few players to watch.  We think each has a great chance at picking up a Masters win.  Each has odds that spell value when you hit the betting window this weekend.
Golf Free Picks and Parlays
2019 - The Masters
---
How to Watch the Payers Championship on TV:
Thursday, April 11: 3 to 7 pm on ESPN
Friday, April 12: 3 to 7 pm on ESPN
Saturday, April 13: 3 to 7 pm on CBS
Sunday, April 14: 2 to 7 pm on CBS
---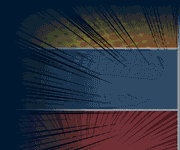 Jordan Spieth
<p>
At Augusta it pays to to follow players with experience and form around the course. Three time Major Champion and 2015 Masters Champ Jordan Spieth has a magnificent record at Augusta. Spieth in 2015 became only the 5th player to win wire to wire at The Masters. He also became the first player in Masters History to reach 19 under par. Eventually finishing 18 under par, Spieth tied the scoring record with none other than Tiger Woods dating back to his stellar performance back in 1997. Spieth has terrific form figures at Augusta National finishing T2 (2014) T2 (2016) T11 (2017).  He closed with a final round 64 just 12 months ago to finish in 3rd place.  The effort was just 2 shots back of Reed who he began play 9 shots behind on Sunday.
<p>
Spieth holds 36 and 54 hole scoring records at The Masters. Augusta National brings out the best in Jordan.  If he is anywhere near his best he will surely get close to a second Green jacket and 4th Major Championship.
Tiger Woods
<p>
Tiger Woods capped off one of the greater sporting comebacks in recent memory by winning the season finale at East Lake in the Tour Championship in 2018.  He saw off some of the worlds best to roar once again.  He has proven to the golfing world he is back in business.  Tiger has shown incredible mental strength and fortitude in coming back from injury.   His finish at East Lake was a Hollywood ending to the season.  The win proved to all of us that Tiger's body can hold up and win major tournaments again.  He enters the Masters a much different player than 12 months ago.
<p>
Tiger downed Rory McIlroy in the last 16 of the WGC Match Play two weeks ago.  In five events he has two top 10 finishes.  After carefully managing his schedule, Woods looks to be fresh .  We're bullish on his chances of a 5th Green jacket this week.
Tiger is a 4 time Masters Champion.  He won this event in 1997, 2001, 2002 and again in 2005.  He has a history of producing good results at this course. He finished 5 (2000) T3 (2006) T2 (2007) 2 (2008) T6 (2009) T4 (2010) T4 (2011) and T4 (2013).  We like Tiger's chances of finishing top 5 with his history here.
Rickie Fowler
<p>
Rickie Fowler is another name we like to finish in the top 5 this week. Fowler is ready to end his wait to become a Major Champion.  There would be no better place than Augusta National this Sunday.
Augusta always requires great iron play to the correct sections of the greens and great putting.  There are few better than Rickie at holing out. Fowler currently ranks 8th in putting.  He has always been blessed with a great putting stroke. The world number 9 has already tucked away a win this season at the Phoenix Open and has three top 10's in his 9 starts on Tour.
Fowler played flawless golf on this weekend 12 months ago.  He shot 65-67 to finish Runner up just 1 stroke behind Patrick Reed. His T5 (2014) T12 (2015) and T11 in (2017) show he is comfortable around Augusta.  Expect the 30 year old Californian to get close this week once again.  This time the door might just open on Sunday evening.  At 4 to 1 odds, Fowler offers a lot of value.