Welcome to LazyBets Golf picks and parlays! This is our first ever golf article as we begin an event filled 2019.  LazyBets has been going through some structural changes during the last few months.  This article represents the relaunch of our successful free picks and parlays brand.  Every insight on LazyBets is free.  It will remain that way for the entirety of existence.
This week on the PGA Tour flagship event takes place with THE PLAYERS CHAMPIONSHIP at TPC Sawgrass.   The tournament has shifted and switched dates. This time we'll be playing in March as opposed to May.
American Webb Simpson will be looking to defend the prestigious title he won in 2018.  His performance last year was absolutely terrific, but he is faced with a difficult task.  If Simpson repeats on Sunday evening, he will become the first man to win the Players Championship in two consecutive years.  The best a defending champion has ever done is tie for fifth, in his return.  That is something Webb is hoping to change.
The Players is always one of the most exciting tournament on the golfing calendar.  One of the most famous hole in golf is the par 3 17th. The hole is known as the island green and measures only 137 yards from tee to putting green.  It's really just a flick with the trusty wedge for most players.
What makes the whole so prestigious is its difficulty.  The wind swirls and can make the shot almost impossible for club selection. Both player and caddy alike know that going short or long on the tee will result in hitting the water.  With penalties, this whole can truly end a players' run at the title. 
Conditions can be expected to be much cooler in March.  It could result in some inclement weather. The weather is much hotter in May at Ponte Vedra beach.
Let's hop right in and check out a few of our favorite selections for the exciting week of golf ahead.
Golf Free Picks and Parlays
The 2019 Players Championship
---
How to Watch the Payers Championship on TV:
Thursday, March 14: 1 to 7 pm on Golf Channel
Friday, March 15: 1 to 7 pm on Golf Channel
Saturday, March 16: 2 to 7 pm on NBC
Sunday, March 17: 1 to 6 pm on NBC
---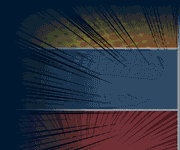 Justin Thomas
This week I'm liking the chances of Justin Thomas. The world Number 4 has played 8 events so far this season on the PGA Tour with 5 of those resulting in Top 10s. Justin who's best finish at The Players was Tied for 3rd in 2016 where he closed with a brilliant 65. I can certainly see the 25 year old from Louisville, Kentucky contending to enter the winners circle for a 10th time on the PGA Tour. Justin has all the tools to contend every week and the form he has shown to start the season a win is just around the corner and it might just come in the Flagship event on the PGA Tour this Sunday.
Patrick Cantlay
Another player who has looked like a win is within touching distance is the highly talented American Patrick Cantlay. The world Number 18 in 7 events this season has finished 4 times inside the Top 10. Winner of the Shriners for children's hospital open in 2017, win number 2 has looked like it's just around the corner for the former world number 1 amateur. Cantlay is a supreme ball striker and if his flat stick gets hot then there is a win in the near future. Don't be surprised if Cantlay is 2019 players champion.
Matt Kuchar
2012 Players Champion Matt Kuchar has been in excellent form this season. Kuchar has already visited the winners circle twice this season and his game is looking as sharp as it ever has. Kuchar has always been one of the most consistent players on the PGA Tour with a record of 101 Top 10s in 434 starts. His 2 wins this season have come in Mexico in the Mayakoba in November and the Sony Open in Hawaii in January so Kuchar must be feeling great about his game. Kuchar might just claim win number 10 on tour at the scene of his biggest an most prestigious triumph.