Le'Veon Bell has had a tumultuous offseason and he still hasn't shown up for camp with just a few days remaining in the season.  Le'Veon bell is one of the hottest topics in the NFL right now, and it's not for what he's doing on the field. Bell seems to be making news by not being in camp.  With everything up in the air around Le'Veon Bell, here are the latest prop bet around Bell from trusted LazyBets sportsbook MyBookie.
Under 1324.5 Rushing Yards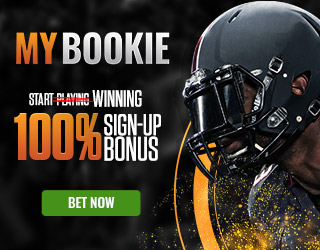 There is no doubt that Bell is one of the best running backs in the NFL.  Asking him to rack up 1,325 yards or more on the ground just seems like a little much to ask.  The climate in the current NFL certainly doesn't favor running backs. Bell has gone over that 1324.5 rushing yards mark once in his career, during the 2014 season. He ended that year with 1,361 yards on the ground.  That barely clears the necessary total here. Bell had an amazing season that year averaging 4.7 yards per carry.
Opposing defenses have realized that they need to do a better job of keying in on Bell. He averaged just 4.0 yards per carry last season.  It's no small feat, but it also won't get you the 1,325 yards needed to beat the total for the purposes of this wager. 4.0 yards per carry might not be good enough to get the job done.
The Steelers are also a team that love to put the ball in the air.   Ben Roethlisberger and Antonio Brown certainly take away from Bell's rushing production.  It's justified given how well the two have connected through the air in the last few years.  Those explosive plays cut down on carries for Bell which doesn't help the total here.
With Bell's long run last season only totaling 27 yards, the Steelers know that they can earn more yardage through the air on a regular basis. That isn't to say that Bell won't be featured heavily in the offense, just that the Steelers like to go to the air in addition to handing to Bell.
Oh, there's always the chance that Bell doesn't play this season too.
Under 12.5 Total Touchdowns
Here is an interesting fact about Le'Veon Bell: he has never once scored more than 11 touchdowns in a season during his professional career. Adding up his rushing and receiving touchdowns, Bell has scored 11 touchdowns for the Steelers in two different seasons. Those two seasons were the 2014 campaign where he racked up 1,361 yards on the ground, and last season.
This year, Bell should remain an incredibly productive player if he shows up and is in shape.  Asking him to score more touchdowns than he has ever scored in his career seems like a move that smart bettors wouldn't make given the current circumstances.
Player props in general tend to benefit bettors who can take a step back and analyze numbers.  With any bet, you can get lucky, but props in particular are typically gamed and won by sharps.
Bell could score a career high rushing touchdowns in a contract year, however it is unlikely.  Bell isn't in camp and isn't with the team. Currently it's questionable if he'll score a single rushing touchdown in 2018.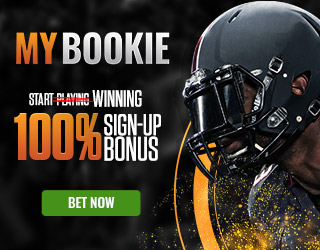 Le'Veon Bell To Lead The League In Rushing +500
To lead the NFL in rushing over the course of a full season, a perfect storm of things needs to happen for a player.  The professional needs several huge games to boost their overall total for starters. They also need a bunch of other things to line up like performances of their peers. At 5-to-1 odds to win the rushing title this season, this may be the best Le'Veon Bell prop bet on the board.
Bell comes in behind Zeke Elliott on the list of candidates to rack up the most rushing yards over the course of the season. Elliott is a great back, but is hardly the only competition for Bell within this category. Last season's rushing champion Kareem Hunt joins standouts Todd Gurley, LeSean McCoy, and Melvin Gordon as players who can also outperform Bell en route to winning the rushing crown.
Just looking at things analytically, though, this bet is a much better value and is a similar wager to the over/under 1324.5 rushing yards prop that was mentioned above. Hunt, last year's rushing champion, ended the regular season with 1,327 yards on the ground. He also had some performances that were far from his normal production, boosting that total to the heights it reached. If Bell can get to that 1,325 yards rushing number, barring a massive season from another back in the league, Bell could certainly contend for the rushing title too.  At 5-to-1 odds instead of the odds that the over/under prop carried, bettors can enjoy a similar wager at a better price.
The Le'Veon Bell situation brings up a harsh reality about the state of running backs in the NFL in general today and there is a lot of risk with any of these prop bets. While Todd Gurley deservedly got paid for his contributions to the Rams, most teams see the running back position as interchangeable.  The running back position is no longer one that has a lot of associated value with it and big money is going to other positions as a result. While that position can be debated, Bell certainly has a chance to prove the Steelers, and all teams who won't value running back talent highly, wrong.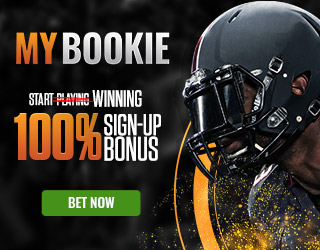 Promotional Disclaimer:
All of the listings below have been confirmed and vetted by our staff. To submit your online sportsbook for approval please contact us.
LazyBets may receive compensation in connection with advertising listings featured in this article.  Click here to learn more.